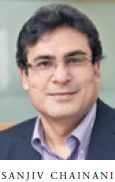 Higher break even costs for unconventional liquids will limit further downside in crude
Brent Crude is quoting at four-year lows and has corrected sharply by over 30 per cent since June 2014 to $78 per barrel. It is undergoing a major correction phase mainly driven by the ramp up of supplies by Saudi Arabia in a bid to improve its market share and overall fall in demand due to the global slowdown. The Organisation of the Petroleum Exporting Countries (OPEC) has forecast lower global demand next year. There are reports suggesting Saudi Arabia is unlikely to reduce supplies to support price. This is further adding downward pressure on prices.
There are major financial implications of this fall in oil prices. On the one hand oil exporting countries are feeling the pinch; on the other countries such as India, which are dependent on imported crude, are enjoying the fall.

Even within oil exporting countries, the financial implications vary from country to country. Countries such as Saudi Arabia, which are flush with cash, can sustain lower oil prices. But many other OPEC members such as Iran, Libya, Nigeria, Venezuela, etc, are running huge budget deficits and are highly vulnerable to falling prices. These economies are primarily dependent on the oil and gas sector to support their economies. These countries are pushing for action to tackle the fall in prices when they meet in Vienna on 27 November. A sharp decline in prices has started taking a toll on their finances. If prices remain at such low levels for a fairly long time, these countries will have to ramp up their production levels to support their finances, which will only add to supplies in the market, triggering a further downward spiral in prices.
Countries such as India are enjoying this fall. This correction has provided a welcome opportunity for the government to deregulate diesel prices. The government has announced sharp cuts in petrol and diesel prices. This will help them tame inflation and keep tabs on the ballooning fiscal deficit. With the fall in crude prices, the October WPI inflation has fallen to a 5-year low of 1.77 per cent. This will help boost India's growth prospects in the days to come.
Looking at the current trend, market analysts are talking about a further downward spiral in oil prices. But is this decline sustainable? Can oil prices keep falling? Oil being a global commodity is directly affected by various fundamental factors such as demand and supply, finding and development costs, production costs, etc, of various unconventional oil producers such as shale deposits, Canadian oil sands, etc.
There is no doubt that the fresh availability of unconventional liquids from tight and shale resources has increased supply in the global market, but their cost of production and breakeven rates are much higher than conventional sources. These liquids are found in complex topographies and hence are required to use the latest technologies, adding to costs. The cost of finding and developing new reserves is steadily on the rise. With sharp fall in international oil prices, the production of these unconventional liquids could soon become unviable. This will eventually result in lower fresh investments by upstream oil companies leading to curtailment of supply, indirectly supporting prices.
According to the Canadian Energy Research Institute (CERI), the breakeven costs for a typical steam driven oil sands project is estimated at around $85 per barrel. Similarly, US shale oil is estimated to break even at $60-80 per barrel according to International Energy Agency (IEA).
Looking at these fundamental factors, it seems that the prices of crude oil may be nearing the bottom. There is a possibility that prices may not fall much from current levels. Any further decline in oil prices will result in reduced supplies of liquids in international markets. All eyes are now on the outcome of OPEC's meeting scheduled for 27 November to make sense of the trend in prices going forward.
This article was originally published in Business India Magazine.
Write to us at news@valuelineadvisors.com
Disclaimer: The views expressed in this article are personal and the author is not responsible in any manner for the use which might be made of the above information. None of the contents make any recommendation to buy, sell or hold any security and should not be construed as offering investment advice.